Prayog Malad's Filmingo Short Film Festival
At Filmingo Short Film Festival, we aim to undertake something innovative and worthwhile in the field of Short Films. The festival's programming is unique in a way that it promotes and inspires new talent, provides them with a platform to showcase their talent, and helps them reach a global audience for their work.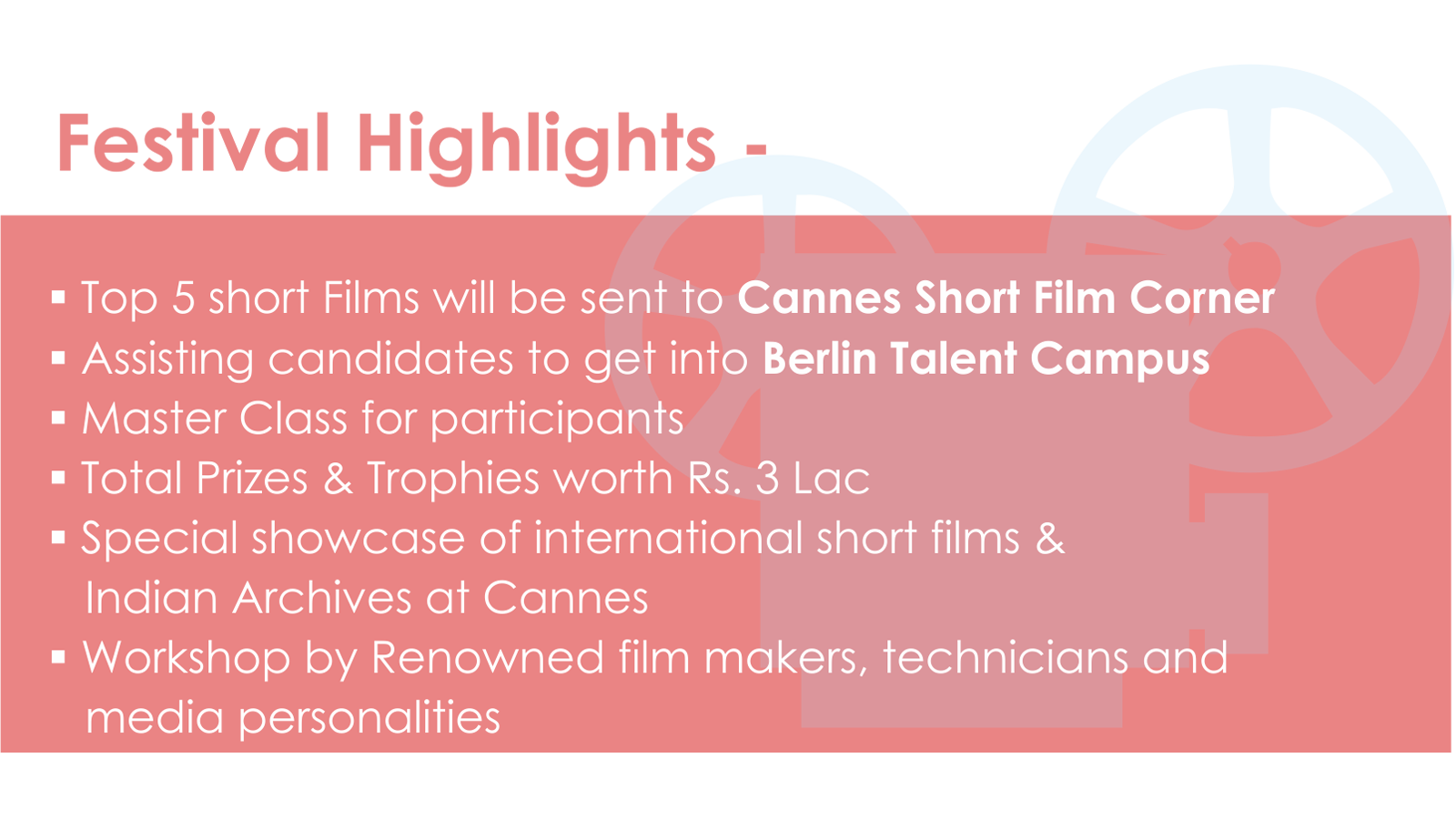 Scheduled in November, the Filmingo Short Film Festival will showcase some of the best Short Films for our audience. Along with the screening of the best participating short films selected by our Jury Panel, the Festival will also be screening select International Short Films from around the world as well as short films by Indian directors from the Indian Archives at Cannes.
? Awards & Prizes ?
Filmmakers participating in the Filmingo Short Film Festival stand a chance to win a host of prizes totaling ₹3,00,000.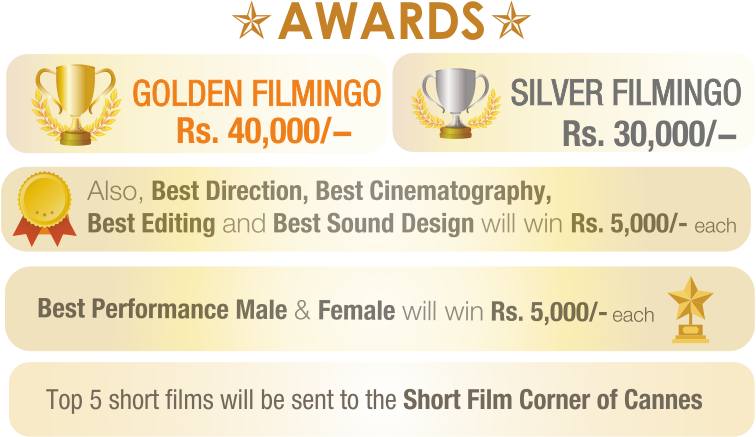 Festival Booking – Entry Passes
Come Watch 66 Spectacular Short Films with us
We'd like to welcome you to the festival and would love to have you join us in watching these spectacular short films that are part of the festival.
The Bookings are now open and cost just Rs. 315 for the three day festival.
The Catalogue Fee of Rs. 315 includes:
— Official Catalogue of the Filmingo Short Film Festival
— Entry Passes for all three days
— FREE Entry for the Master Class+
Note: We have very Limited Seats Available, so make sure you Register Now!
Note: Entry strictly to viewers above 18 Years of age. Kindly carry your ID proofs with you.
For any queries or feedback, please don't hesitate to call us on 9920759659 or email us at [email protected]